Beeline Healthcare
Vitamins and Supplements
Quality Nutrition
Welcome to Beeline Healthcare, an Irish brand trusted for over 30 years with quality nutritional solutions for a healthier lifestyle. We've worked hard to establish a quality range of health products, vitamins, supplements and minerals that customers return to for that extra support in life.
Beeline Healthcare is the Number 1 Vitamins and Minerals brand in the Checkout Ireland Magazine Top 100 Brands 2022.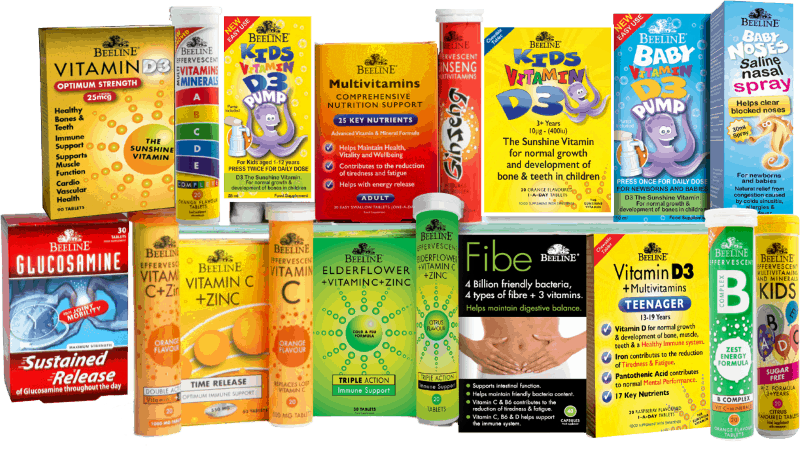 Shop Online
View our range of healthy vitamins, supplements and nutritional products. Free shipping is available within Ireland for orders over €35.
For all online orders, a free gift of Kids Multivitamins + Minerals Effervescent Tablets will be given this month.
Join our newsletter to receive a promo code for a discount on your next order.